GPS is the first company in Oman, in its category, to get accreditation to ISO 9002 Quality System in 1995. A dedicated team of Quality Assurance and Quality Control Engineers (lead by the Company's QA/QC Manager and Quality Systems Engineer) supports the implementation and monitoring of Quality Management of the Company.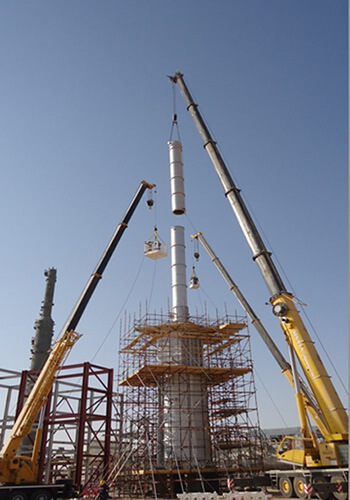 QUALITY MANAGEMENT SYSTEM
More than 130 QA/QC Personnel, as of January 2018, is the strength of this Department which supports both our Construction and Service Contracts in addition to other company departments for the implementation of Quality Management Systems and Procedures.
All departments in the Company are certified to ISO 9001 and regular internal and external audits are conducted to check the compliance and renewal of certificate. GPS is currently certified to ISO 9001 Quality System for all its activities.
GPS has achieved it's development from a simple construction contractor to E P I T C M during the last 19 years and a commendable growth from a Pipeline contractor to a Down-Stream Facilities Contractor.
Footprints areas
Pipeline, facility piping and facilities including pumping / compressor stations, tank farms, infrastructure projects, Integrity management & maintenance.