GPS Management considers Health, Safety and Environment as the key business concerns in today's World. The right approach by the GPS Management helps us to control risks, cut costs and get a competitive edge.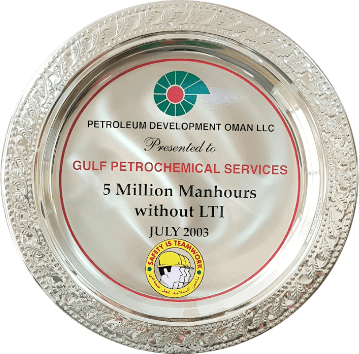 Health Safety & Environment Management
Our Occupational Health & Safety Assessment System is certified to OHSAS18001 and our Environment Management System is certified to ISO 14001 systems standards.
A systematic approach by our HSE Management Team helped the Company to comply with all the requirements and to make sure that everyone involved in our operations, including our Sub-Contractor personnel, knows the right way of taking up their responsibilities towards the Health and Safety of every person and help to create a pleasant environment to work.
GPS's records on Health, Safety and Environment (HSE) Management shows its commitment to the one of the most important aspect of our every-day and working life. Compliance to GPS HSE Standards is one of the pre-employment conditions and this is strictly monitored. GPS's HSE Management Team consists of over 100 HSE Professionals headed by the Corporate HSE Manager.
The Company had bagged several HSE Milestone Awards in the past and our HSE System is rated as one of the best amongst the contracting community in Oman.