Gulf Petrochemical Services & Trading L.L.C (GPS) is a leading Omani-owned Contracting and Trading Company with active participation in Oman's Hydrocarbon, Petrochemical and Energy Sector industries since 1983.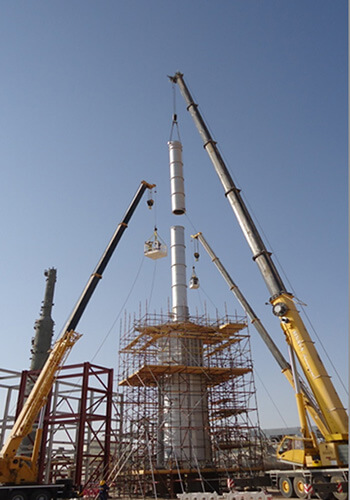 Core Business Operations
Engineering, Procurement and Construction (EPC) Contracting (Civil, Mechanical, Electrical, Instrumentation & Structural) for Hydrocarbon and Process Industries;
Engineering, Procurement and Construction of Water and Wastewater Facilities and Networks;
Construction Services in Civil, Mechanical, Electrical & Instrumentation categories;
Construction of Pipelines and Storage Facilities;
Specialist activities such as Pre-Commissioning, Commissioning, Design, Installation and Monitoring of Cathodic Protection Systems, long - term Operations and Maintenance services for Oil and Gas Sector facilities and pipelines;
Technical Representation and Trading of specialist products for the Oil, Gas and Energy Sector industries;
The Company is currently rated as one of the leading EPC Contractors in the Sultanate of Oman with business activities spread across GCC member Countries.
Our Vision is to be recognized as being one of the best EPC Contracting and Trading Companies in Oman.
To provide our employees with living facilities in accordance with the requirements and standards of the Government of Oman and PDO. Making employees aware of hazards to their health and providing them with all necessary personal protection equipment. Ensuring employees are not subjected to stress problems in their work environment.
Our mission is to continuously improve all of our business activities in order to achieve a level of excellence that permits us to provide the highest satisfaction to all our Clients and our Employees.
Our aim is to achieve a commendable industrial relationship with all parties involved or participated in our business. This includes the Government of the Sultanate of Oman, our clientele, principal companies, local and overseas suppliers, employees and sub-contractors.
Fulfilling obligations towards all our business associates and a management objective of good industrial relations.